Trove: Trion's New Cube-like game looking for Alpha Testers
Ok, so it's blocky, there are more mobs to fight, you can still design, but will it be a hit? Who knows. But here is the video for it. Let us know what you think about it in the comments below.
One thing I do wonder about, and this is in part due to what a friend said... with Minecraft and Cubeworld, when people host their own server, it dissapears if someone doesn't keep it up. So would Trion host their own servers? *Shrug* it's in alpha, no way to tell at this point.
What I wonder about right now, is how will the mobs take part in the game, but I guess thats easily ascertained, simply signup for Alpha... http://www.trovegame.com
Tip: Want a better chance of getting into Alpha? Create multiple free accounts with Rift, and then signup for them on Trove's site (I have 4 accounts I tried with)
From the website...
The Vision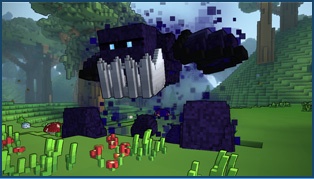 Our vision with Trove was simple: create a game that generates exciting new worlds on a regular basis, has free-form exploration that makes going through a mountain as rewarding as going over it, and enables community contributions to significantly impact the game.
Then we took that core, made it persistent and accessible, and added in some of our favorite action RPG elements: you can adventure through unlimited dungeon variations, discover an endlessly increasing supply of loot, and harvest resources to craft a variety of useful and powerful items.
Finally, we added the ability to create your very own trans-dimensional home. This base persists across worlds and servers, is completely customizable, and will grow and travel with you throughout your adventures. The result? You'll own a part of Trove no matter where we go or how the game evolves.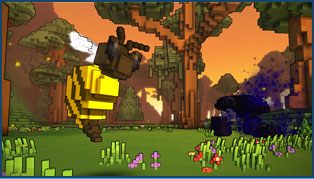 Where will you go?
New worlds are never the same; each holds unique combinations of environments and resources to discover.
Worlds vanish or renew as quest objectives are completed – every click of the play button offers a new journey in Trove!
Procedurally generated dungeons are full of surprises and rewards.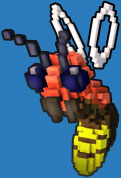 What will you find?
Complete quests tied to the story of Trove and defeat world bosses to claim handsome rewards.
Earn loot, customize your character, and level up.
Swap your class and abilities while playing to fit any adventure.
Craft an endless variety of useful and powerful items.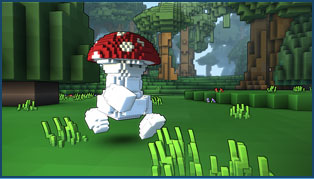 What will you build?
Create your own Cornerstone, a home base you'll take from world to world.
Contribute to the game by creating new weapons, creatures, and environments.
Your creations can appear in your worlds… and others!
---
Ever wonder what it feels like?
The feeling of achievement on completing the biggest project you've ever undertaken. The thing about these things is the fact that you need to accumulate tons and tons of materials (if you aren't cheating or exploiting) and it will take days if not weeks.
Really I would say collecting the materials alone is half the battle. But do you know where to get them? That's another challenge in itself. That's why Minecraft Blueprint was created. To be able to track down and accumulate materials needed as quickly and efficiently as possible.
And when I say getting materials quickly, Minecraft Blueprint not only shows you where to find the materials you're looking for, but even how to mine it out in a manner which is the most efficient as possible. Things like strip mining which you usually hear only in real life are used in Minecraft as well and the methods of each of them are detailed out extensively.
So there's just one question you truly need to answer…
How much is your time worth?