World of Warcraft: Unlimited Justice Points Solo
Well, now with Patch 4.0.1, Badges of Justice no longer drop right? Well instead you get 5 Justice Points from Vazruden, who is the 2nd to last boss of Hellfire Ramparts. Doesn't sound like a lot for the effort of clearing Heroic Hellfire Ramparts right? Wrong. He can be farmed still. Here's what you do:
Clear Heroic Hellfire Ramparts to last boss (Vazruden and his Drake Boss) 

Once you kill his guards, he will dismount. Kill Vazruden.

Once he is dead, run off the drop-off on the bridge to the exit portal.
You now have 250 HH/Thrallmar Rep and 5 Justice Points
Run back in, run back to boss, and repeat. 

Optional: Use Shadowmeld/Vanish/Feign Death to reset boss for an extra quick kill
I understand that there are some other faster methods of doing this, but this seems to be one of the few that allow you to do this SOLO!
1.

2.
3.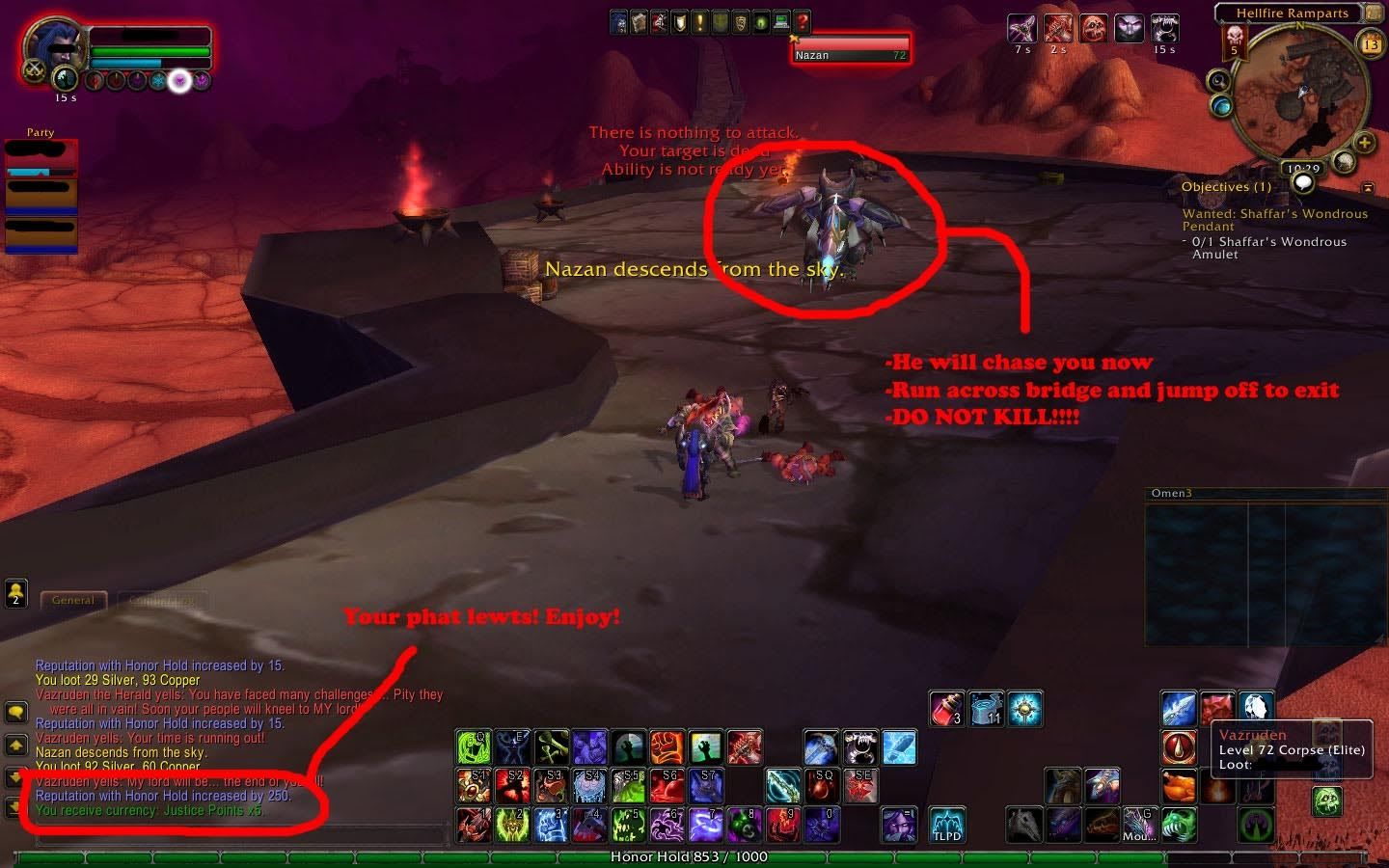 4.